Redsquid Goes CO2 Neutral
Redsquid have just announced that they have offset 100% of their 2020 Carbon Emissions,
becoming a certified Carbon Neutral Business.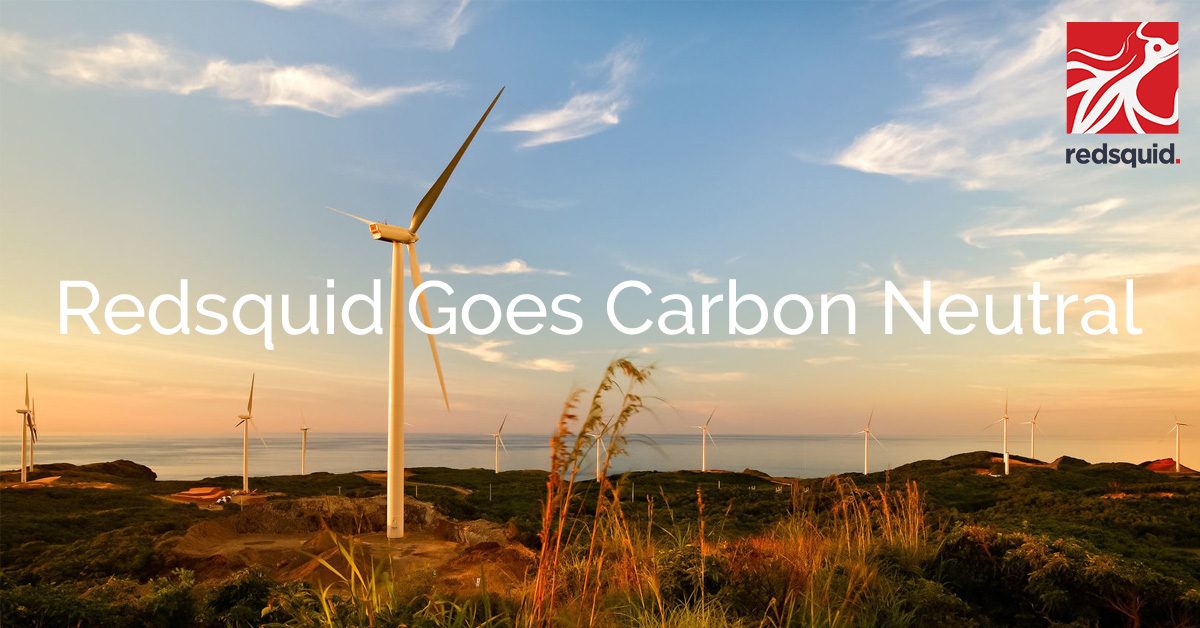 Press Release: 28th April 2021
London – Redsquid today unveiled that they have become a carbon neutral business across its entire organisation. This commitment means that they offer customers and providers the opportunity to choose a partner with aligned values and a shared mission to help the global environment 
"Businesses in the UK have a profound opportunity, to help build a more sustainable future, born of the concern we share for the future," said Sohin Raithatha, Redsquid's CEO.
"In the UK, businesses account for over 85 % of total GHG gasses, and I feel that every business owner must live up to their responsibility and help reach our nations 2030 goals. By Redsquid going Carbon Neutral, we hope to be a ripple in the pond that creates a much larger change, not only for product based industries, but for service led businesses like ours as well."
To become Carbon Neutral, Redsquid has partnered with the third-party partner 'Carbon Neutral Britain', to verify the developed report and offsetting.
As part of the offsetting through the Carbon Neutral Britain Woodland Fund™, Redsquid is now supporting reforestation in Nicaragua, Wind power in the Philippines and Hydroelectric power in the Amazon. But the programmes cover more than just offsetting – it is also supporting education, employment and clean water, as well as having a net positive impact on the local wildlife and ecology. 
Redsquid is now a certified Carbon Neutral business for the next 12 months, where they will continue their efforts to bring the entire organisations emissions down.
-Ends-
For more information about Redsquid going Carbon Neutral
Have a look at our CO2 Offsetting