Microsoft Copilot is a powerful digital assistant designed to transform the way we work and interact with technology. With Copilot, users will enjoy a seamless, consistent experience across a range of Microsoft products, from Bing and Edge to Microsoft 365 and Windows. Copilot is designed to be an all-encompassing digital companion, providing your users with everything they need to navigate their digital lives with ease. This innovative solution promises to revolutionize the way people and businesses work by streamlining workflows, improving productivity, and enhancing collaboration. By creating a unified digital experience, Microsoft Copilot will be a game-changer for anyone looking to simplify their tech experience and get more done in less time.
Are you ready for AI?
Microsoft Copilot In a Nutshell
Speak To Our AI Experts About Copilot
Co-Pilot enhances the experience in apps millions use daily. Whether you're drafting an email in Outlook, generating data visualizations in Excel, co-creating content in Loop, or seeking insights from videos in Stream, Co-Pilot is there to assist.
A training hub where you can learn to optimize your interaction with AI for maximum productivity. It will be integrated into Microsoft 365 Co-Pilot and accessible via a dedicated website.
Bing Chat Enterprise ensures that your organization's data remains private and secure. Now available in the Microsoft Edge mobile app, it  also supports multimodal visual search and Image Creator.
Smart Scheduling: Copilot can analyze calendars across teams to suggest the best times for meetings or collaborative sessions.
Project Management: With Copilot, teams could track, manage, and optimize projects, ensuring milestones are met efficiently.
Streamlined Learning and Onboarding
Learning Recommendations: For new hires or those looking to upskill, Copilot can suggest learning resources or tutorials based on their profile or current projects.
Onboarding Process: Copilot can guide new employees, from setting up their tools to introducing them to their team and relevant projects.
Customer Support and Services
Instant Issue Resolution: Businesses can use Copilot to provide instant solutions to common customer queries, enhancing the customer support experience.
Feedback Analysis: Copilot can analyze customer feedback from various platforms and provide insights into areas of improvement
Get To Know Microsoft Copilot
Copilot as Your Personal PA
Microsoft 365 Chat is an advanced AI assistant that helps solve complex problems at work. It is built using secure technology and works inside your Microsoft 365 account, which is a trusted platform that many customers have been using for years. It has built-in features to maintain your privacy, meet compliance requirements, and use responsible AI practices. It doesn't just answer simple questions; it goes through your emails, meetings, chats, and documents to help you solve the most complicated problems. It is also integrated into everyday apps such as Word, Excel, PowerPoint, and Teams, which millions of people use daily.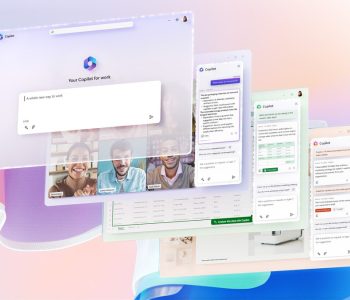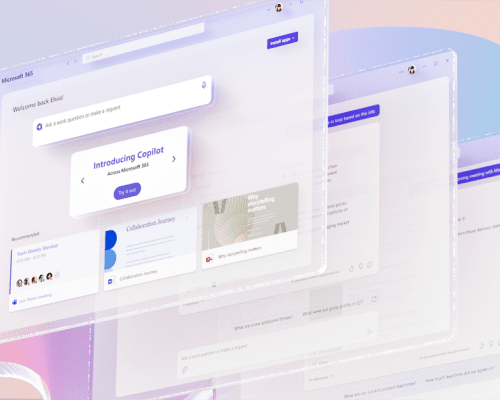 Looking for the perfect fit for Microsoft Copilot
SOLUTIONS TAILORED TO YOUR BUSINESS
At Redsquid, we specialize in cutting-edge solutions that utilize Artificial Intelligence (AI) and Microsoft software to make your organization as productive and efficient as possible. We are committed to our customers' success and use our deep knowledge and expertise in IoT, cybersecurity, ICT, data connectivity, and voice solutions to improve their operations. Our team offers tailored solutions that drive real change, streamlining processes, increasing productivity, and reducing costs.
Our AI solutions optimize decision-making and data analysis while our use of Microsoft products allows us to develop secure, customized, and scalable applications for our clients. We take pride in delivering high-quality technology solutions that help our clients stay ahead of the competition. Whether it's through AI, Microsoft products, or other innovative technologies, we are dedicated to making a difference for you.
Are You Ready for Copilot?
Are you ready for Copilot? This cutting-edge AI-powered tool is empowering businesses to streamline operations and deliver unparalleled results. As technology continues to evolve, it's important that your business is equipped to keep up with changing trends. Copilot is the perfect assistant and can help you stay ahead of the game.

Our team can help ensure your organization is ready for Copilot by providing comprehensive training and tools to integrate the platform into your workflows. You'll be amazed at how quickly it can analyze data, automate processes, and provide valuable insights. This tool is particularly useful for businesses with large volumes of data to manage, or that require real-time analysis. It's time to elevate your operations and gain a competitive edge. Contact us today to learn more about how Copilot can revolutionize your business.
We strive to make A difference to your business!