In today's fast-paced world, a robust contact centre has become an essential factor in meeting the needs of multi-channel customers who demand instant gratification. Customers can become easily impatient and can jump from channel to channel – and therefore, brands are expected to do the same.
Your business needs to be readily available across multiple customer touch-points, providing everything from instant support through live chat to offering answers on social media.
Our comprehensive contact centre solution gives your agents access to valuable insights into customer behaviour, allowing them to provide faster and more intelligent support, whilst maximising performance.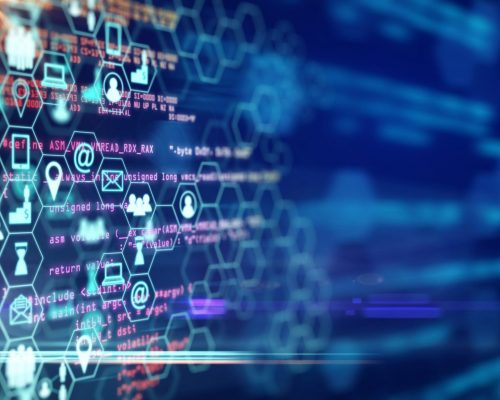 Our Contact Centre Solution In a Nutshell
Speak To An Expert About Our Contact Centre Solution?
Upgrade your customer experience, and make it a pleasant experience for customers to call your helpline. In addition to this, our solution also offer many features that will help like call back, chat bots and social media communication lines.
Open up for all lines of communication with your customers and get higher customer engagement rates in return. Above all our solution will let your business be a proactive part of the dialogue, so that you gain customer satisfaction and loyalty.
A key factor for todays multi-channel customers is that they need instant gratification and they are likewise impatient to get it. Therefore your business should be available where your customers are to fix issues instantly, and gain customer satisfaction in return.
Make sure your call agents already have access to past consumer behaviour and their history. As a result it will make them capable of delivering a faster, better and more intelligent support to your customers.
With our contact centre solution all communication happens through a single application. This makes it possible for your agents to swiftly move across channels and by doing so, meet the customer where they are.
Make sure your business have access to all customer information and insight in past customer behaviour. When your agents know each answer a customer have received in the past and also how they reacted, they will as a result be able to give the ultimate service when they reach out again.
Give Your Customers An Outstanding Experience
With a full omnichannel presence, your customers can communicate with you wherever they are sing their preferred channel.
An outstanding customer experience should be the main priority for any business, and the perfect tool to enhance that is a live chat on your website! 
Customers love fast and quick interactions whenever they need assistance. Interact with your customers and prospects through webchat available on all devices. For your agents, webchat conversations can be served between calls to ensure high agent productivity or agents can even work on multiple chats at the same time for enhanced efficiency.
Watch along to see hoe web chat can benefit your organisation.  
Additional Benefits Of Our Contact Centre Solution
Meet your customers where they are
Many customers today reach out to company's on social media. Therefore your business needs to make sure that you are present and capable of resolving the problems where they are.
As a result this will give you higher customer satisfaction and consequently reduce burdens on voice agents.
Better Marketing Campaigns
Make your communication two-way while letting your agents proactively answer customers questions online. In short you can make sure the conversation is steered in the right direction, and avoid possible damaging conflicts.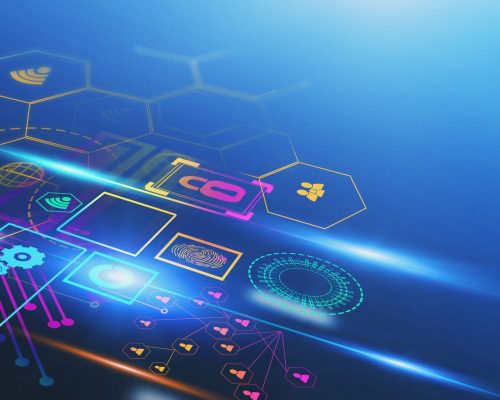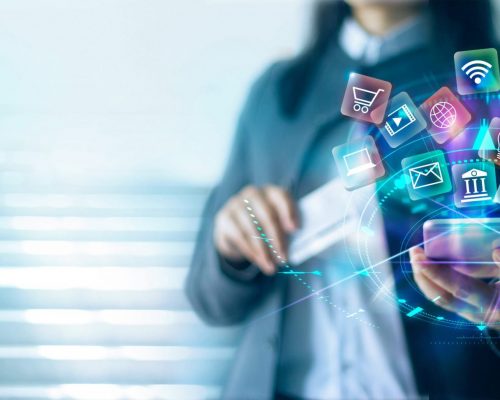 What makes Omni-Channel Contact Centres different?
The modern contact centre now plays a critical part in a company's ability to stay ahead of competition and keep up with customer demands.  These demands have changed rapidly with customers now using an increasingly wide range of channels yet expecting ever more rapid response times.
Our solutions allow you to interact with your customers across a wide range of digital channels such as: email, video, messaging and social media, in addition to traditional voice. All customer communications, regardless of channel, are aggregated into a single view which gives your agents the full picture of customer contacts and results in a quick and efficient response. This software has been shown to transform contact centre operations by reducing waiting and issue resolution times, increasing customer satisfaction and drastically reducing costs.
Our brochure explains the features of our solution
Our "Winning the customer experience battle" brochure explains and elaborates on how an Omnichannel Contact Centre solution can help a business owner. 
Customer experience is king, queen, judge and jury. With a Contact Centre, you are able to fill all your customer's needs and requirements to their expectations.
Wondering If Our Contact Centre Solution Could be Right For Your Business?
At Redsquid we know how hard it can be to find just the right solution for you and your business. Therefore all of our solutions can be tailored to fit your business needs. Many of our solutions are scalable, which means you can change them along the way as your needs change. Furthermore you will never pay for more than what you need. 
We want to make a difference to your business. Therefore we constantly do our best to make your business more efficient and reduce costs as the same time. 
Are you interested in what we can do for you with our solutions? Get in touch, or leave us a message so we can get back to you. 
We strive to make A difference to your business!