Penetration Testing Solutions
By using our Penetration Testing service we can identify, highlight and explore any potential vulnerabilities or security weaknesses within your business critical systems, infrastructure or networks. 
Whilst vulnerabilities can be introduced into systems over time within your organisation, malicious threat actors are developing new methods of exploitation daily. 
Maximum fines for data breaches under the UK GDPR, are set at 4% of your annual global turnover. Ultimately, a confirmed data breach can cause major damages to your business.
By utilising a mixture of Automated Security Testing and Manual Penetration Testing we can detect these threats before they impact your business. This will protect your customers and your business, to ensure trust in your organisation, up-time and business continuity.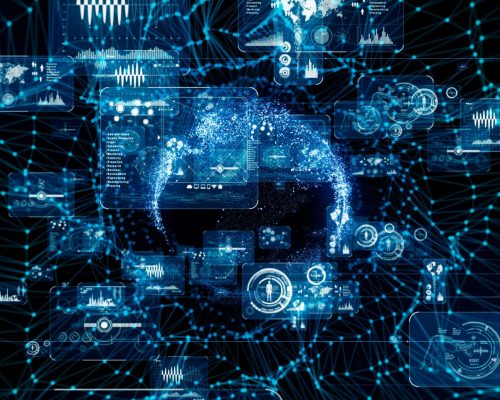 Our Penetration Testing Solution In a Nutshell
Speak To An Expert About Our Penetration Testing Solution?
Security is a major due diligence consideration that forms a part of every new supplier onboarding process and relationship. If your company does fall victim to a successful data breach it can destroy your company brand and cause irreversible damage to customer relationships and future business.
By conducting regular Penetration Testing you can reassure customers that your business takes security seriously. Ensuring that best practices are implemented and enforced.
The total cost of a successful data breach becomes very expensive, including costs such as engaging Incident Response specialists, legal specialists, lost revenue, brand damage and many others. For some businesses this can be enough to cause irreversible brand damage.
By performing regular Penetration Testing we can identify any vulnerabilities and security weaknesses allowing you to stay ahead of attackers.
With realistic threats like Ransomware constantly being on the rise, making sure your business is always up and running with network- and resource availability is a full-time job for most infrastructure teams. Therefore, it's imperative to make sure your business is always up and running, with resilient systems and plans in place.
Penetration Testing can help with this as part of a defence in depth approach.
By delivering Penetration Testing you can identify any potential risks or threats to your network, such as unsupported or vulnerable systems. By identifying these systems, you can not only mitigate any threats; increasing up-time and resilience but also identify if any legacy systems have an impact on day to day operations.
Penetration Testing doesn't just identify weaknesses in critical business systems and infrastructure. It also provides these findings with context to your business. This allows you to develop a Vulnerability Management strategy, tailored to your business and remediate and mitigate findings quickly- before an attacker can.
The majority of data breaches originates from an external attacker, gaining access via a compromised user account or insecure system. This makes it vital that the services your employees use are secure and that staff are educated on common and emerging threats. Penetration Testing can help with this by testing the security of in place services, or even designing bespoke phishing campaigns to test how your users would react to a realistic phishing scenario.
Need to know more about Pen Testing? Our latest animation covers everything you need to know about the solution and how it can help your business become secure.
We answer the main question… What is penetration testing & how can it help your organisation? Have a watch!
Additional Benefits Of Our Penetration Testing Solution
Cyber attacks are constantly on the rise and data breaches now occur daily. Its absolutely crucial that your organisation has an effective Cyber Security and Incident Response plan in place to identify, mitigate and stop these attacks.
If you don't know where your weaknesses lie- you won't know how to improve. Penetration Testing can help with this to help you achieve and understand your position with a tailored plan, on how to develop your Vulnerability Management process in the future.
Our Penetration Testing reports deliver a detailed Technical and Management Summary that informs you on the security posture of your business. Furthermore, it provides a contextualised and prioritised list of findings and vulnerabilities for effective remediation and mitigation.
Our reports will inform you on current best practices, software and hardware issues, considerations and further improvements on how to harden services and improve your security posture.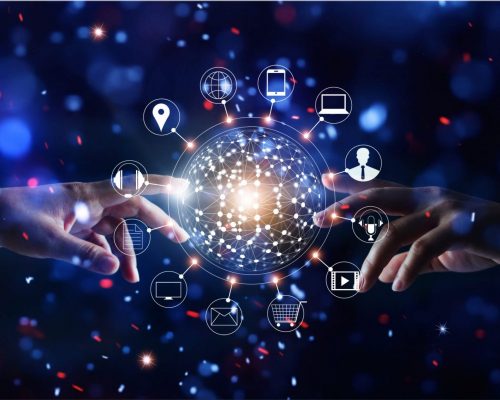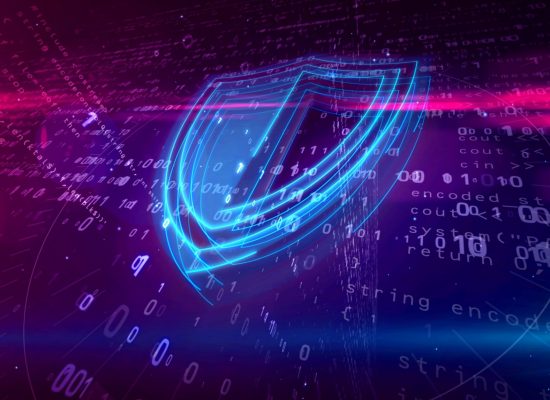 Looking for the perfect fit for our Penetration Testing solution?
SOLUTIONS TAILORED TO YOUR BUSINESS
At Redsquid we are all about making a difference to our customers with the use of technology. An innovative provider of solutions within IoT, Cyber Security, ICT, Data Connectivity and Voice solutions.
We are here to improve our customers businesses and operations; and with the use of technology make them more efficient, increase productivity and reduce costs. 
What is Pen Testing & how can it help your organisation?
Our Pen Testing blog has all the answers you need to improve your cyber security.
Cybercriminals target weak points in your cyber security profile and will poke at your most vulnerable components. By highlighting the weak points in your cyber security offer you can reinforce and bolster security efforts.
Read our more in-depth explanation of the solution, including how it works and the many benefits it can bring to your organisation.
Wondering If Our Penetration Testing Solution Could be Right For Your Business?
At Redsquid we know how hard it can be to find just the right solution for you and your business. Therefore all of our solutions can be tailored to fit your business needs. Many of our solutions are scalable, which means you can change them along the way as your needs change. Furthermore you will never pay for more than what you need. 
We want to make a difference to your business. Therefore we constantly do our best to make your business more efficient and reduce costs as the same time. 
Are you interested in what we can do for you with our solutions? Get in touch, or leave us a message so we can get back to you. 
We strive to make A difference to your business!