Delivering outstanding customer support as-a-service
As a part of our longstanding customer service promise to all of you!
*Rolling 3 months average. Industry average : 17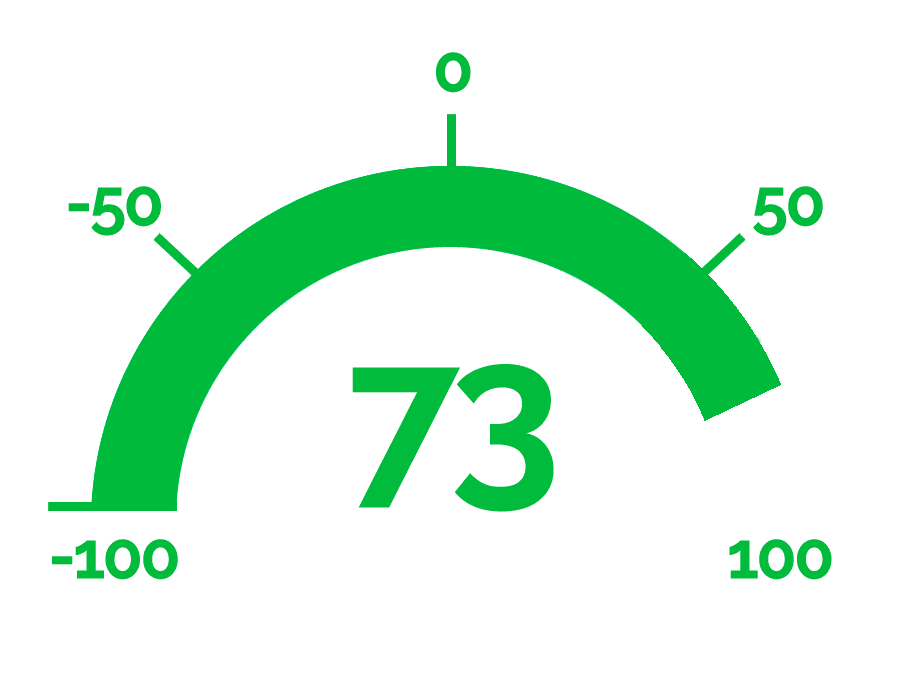 Our commitment to Make a Difference
At Redsquid we are all about making a difference to our customers with the use of technology, as an innovative provider of solutions within IoT, Cyber security, ICT, Data Connectivity & Voice. We are here to improve our customers businesses & operations, and with the use of technology make them more efficient, increase productivity and reduce costs.
We strive to deliver this commitment by delivering excellent customer service, and therefore we have implemented our review system so our customers continuously can leave feedback for us. By having access to all this data from our NPS surveys, we get real-time insights into our customers experience and satisfaction, so we can continue to provide an excellent customer experience.
Net Promoter® Score, or NPS® is a loyalty and satisfaction metric, developed by Fred Reichheld in 2003. It has fast become the measure for businesses to benchmark advocacy, and the metric we have chosen to measure customer satisfaction.
REDSQUID IS ALL ABOUT PROVIDING A CHOICE AND MAKING A DIFFERENCE
IOT | CYBER SECURITY | ICT | DATA CONNECTIVITY | VOICE
Delivering Service Excellence 
At Redsquid, we guide businesses of all sizes across the UK through The Digital Transformation. We continuously invest in our team and empower them to provide the best survey to you! When a customer tells us we can do better, we will make contact to put things right! 
To talk to our customer support, call us here 
Follow us on social media for the latest industry news