Our cyber security awareness solution will provide your business with the knowledge, training, and skills needed to work with cyber security in mind. We offer a range of customisable cyber awareness training programmes which will provide your employees with comprehensive guidance to cyber security in the real world, its best practices, threat detection, and response strategies. This training is backed by an easy-to-manage system that allows you to track your employee's progress and access all the data you need to report and optimise your processes further. Minimize human error and protect your business by investing in our cyber security awareness training for employees.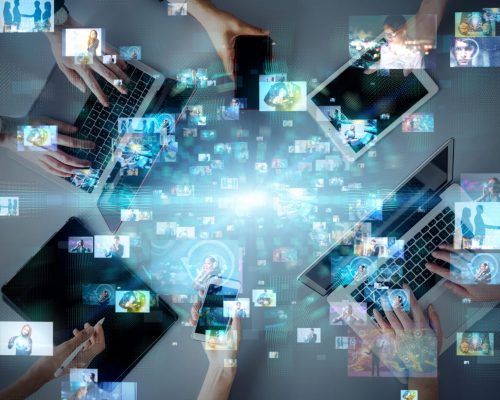 A System that Really Works
With our massive database, millions of users have been analysed and uncovered remarkable results. An initial risk percentage of 30% dropped to just 15% in the 90 days period users were following our awareness training. 
365 days later the average was down to just 2 % – making both employees and the businesses safe from cyber crimes. 
We will make your business safe as well!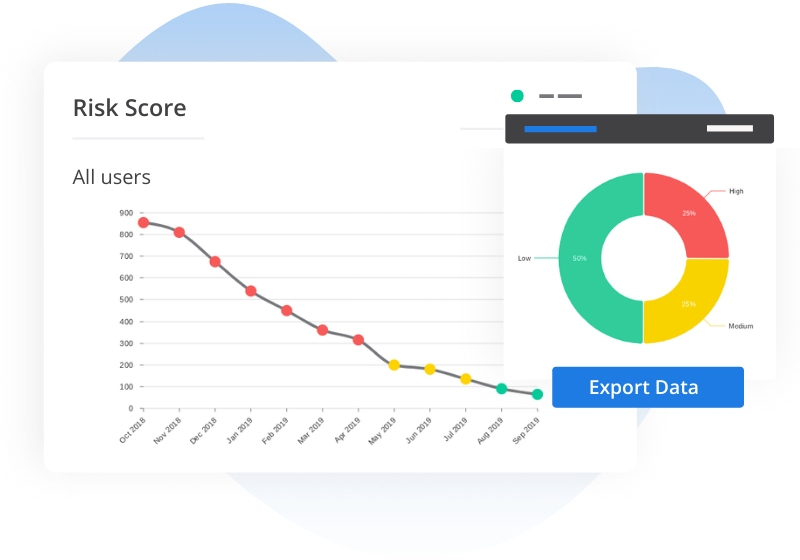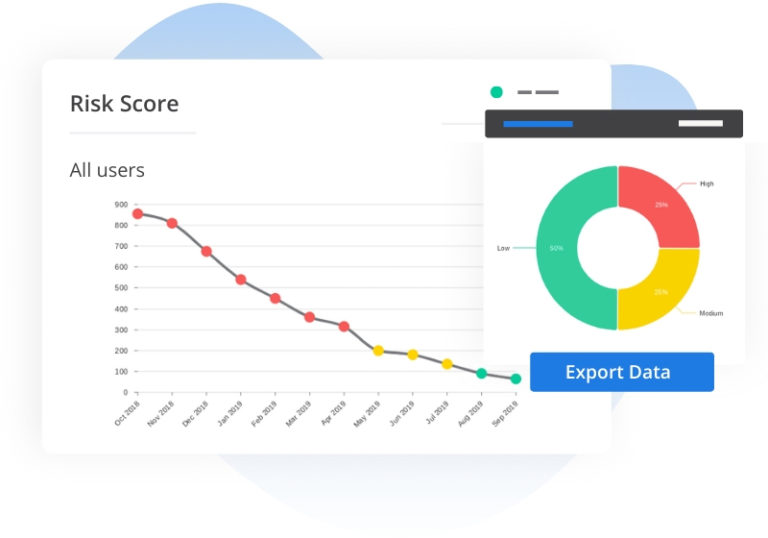 Our Awareness Training Solution In a Nutshell
Speak To An Expert About Our Awareness Training Solution?
Our solution includes statistics and data. These results will be easy for your IT department to manage, and therefore allows your business to react quickly.
Allow your employees to report emails to your IT department. By educating your employees in how to spot threats and react quickly, your business will prevent potentially disastrous data leaks.
We use real life situations to educate your business and your employees in how to spot phishing emails. Additionally we educate your employees in how to handle threats, and make sure that they are equipped.
We tailor simulated phishing campaigns and scenarios for your business. This makes the training relatable to your employees.
Additionally, we can train your employees in different kinds of attacks including phishing emails, voice and text messaging.
You can access all the data you need via an online portal which you will have access to, and in return will show you how well the security is working to protect your organisation. By doing this your business will receive all the information it needs to be able to react and optimise processes.
Redsquid's awareness training includes an easy user management experience. Meanwhile you will be allowed to track your employees training. By having this information you will know where to put additional focus and make further improvements.
We Provide Baseline Testing
We provide baseline testing to assess the risk percentage of your users through a free simulated baseline assessment to gauge current knowledge.

Bespoke Training For Your Users
We educate your employees with tailored training relevant for just your business. We can provide bespoke training with interactive modules, and even videos.

Best-in-class, fully automated simulated phishing attacks, thousands of templates with unlimited usage, and community phishing templates, however, this is an add-on service.

Enterprise-strength reporting, showing stats and graphs for both training and phishing, ready for management. Show the great ROI!
Additional Benefits Of Our Awareness Training Solution
We will make your employees more conscious with engaging training.  Most importantly we will educate them in cyber attacks and the threats that comes with it. Furthermore we make sure that the training is done in an engaging way with relatable examples. 
At Redsquid we make sure that your business and your employees are prepared. Awareness training will equip your business with the tools needed when faced with cyber threats. As a result, you can be sure that your employees will know how to handle it. However, this is one of our added services to the product.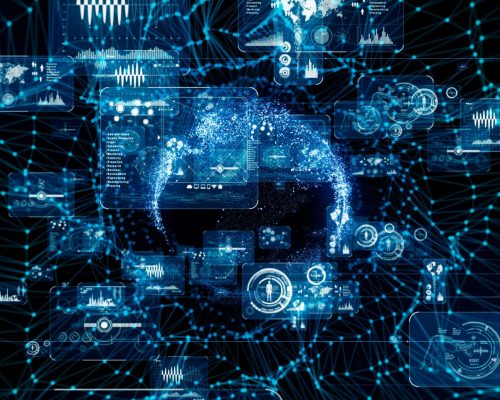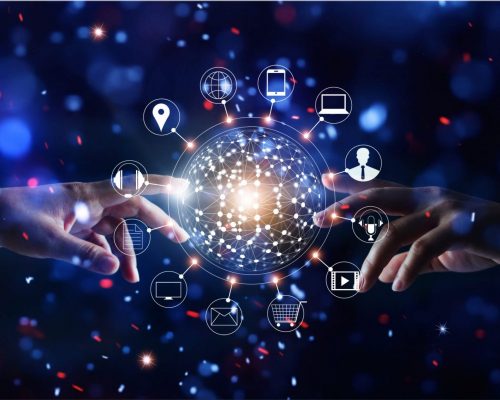 Looking for the perfect fit for our Awareness Training solution?
SOLUTIONS TAILORED TO YOUR BUSINESS
At Redsquid we are all about making a difference to our customers with the use of technology. An innovative provider of solutions within IoT, Cyber Security, ICT, Data Connectivity and Voice solutions.
We are here to improve our customers businesses and operations; and with the use of technology make them more efficient, increase productivity and reduce costs. 
Wondering If Our Awareness Training Solution Could be Right For Your Business?
At Redsquid we know how hard it can be to find just the right solution for you and your business. Therefore all of our solutions can be tailored to fit your business needs. Many of our solutions are scalable, which means you can change them along the way as your needs change. Furthermore you will never pay for more than what you need. 
We want to make a difference to your business. Therefore we constantly do our best to make your business more efficient and reduce costs as the same time. 
Are you interested in what we can do for you with our solutions? Get in touch, or leave us a message so we can get back to you. 
We strive to make A difference to your business!