Press Release - 22th June 2021
Redsquid Acquires Triumph Technologies
Redsquid has acquired Triumph Technologies in a move to become a managed services specialist in the UK. Together, Redsquid and Triumph will provide their services to over 850 organisations and business' end users this year.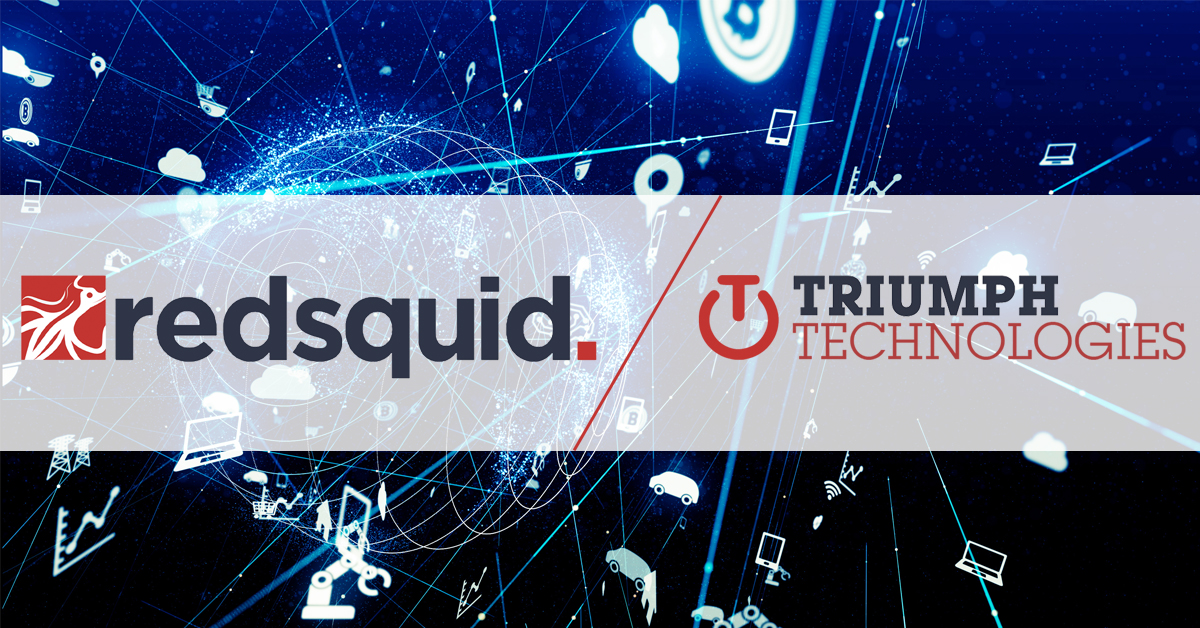 The acquisition was supported by Santander UK's Growth Capital team, which provided a Growth Capital loan to Redsquid. This brings a great vitality to the London-based business' ambitious buy and build growth strategy.
The two founders, CEO Sohin Raithatha and COO Vince Mignacca, will remain the only shareholders of the business, which they have grown organically and through two acquisitions for the last 15 years. Redsquid will continue to be headquartered in London but with Triumph expand on local presence in the Oxford area.
David Muse, Director, Growth Capital at Santander UK, said: "We are delighted to support Redsquid with the acquisition of Triumph Technologies. It is a strategically important addition to the group, providing new capabilities in the high-growth managed IT services sector."
Oxfordshire based Triumph Technologies has grown organically to reach over £1.5 million in annual revenue, positioning itself as a fully managed IT technology provider.
Sohin Raithatha, CEO of Redsquid said: "Bringing Triumph into the Redsquid group, helps us fulfil our purpose of making a difference to our customers with the use of technology, as we now will be able to provide them with even more technologies supported by Triumph's experience in the field."
"We have had a close relationship with Triumph for years and followed its growth journey. It is well known for delivering exceptional service and technologies that change the way organisations work. The pandemic has set cyber-crime to new heights and the demand for cyber security technologies have grown alongside it. Through this acquisition we will become a fully managed service provider and keep up with the demand our customers have for digital transformation."
"We look forward to bringing Triumph onboard and combine our people, partners and customers, to continue our growth and journey to make a difference together."
This is Redsquid's second acquisition in 18 months and third in total. The acquisition of Triumph is supercharging Redsquid's ambitions as it looks forward to continuing its growth, both organically and through more acquisitions, to scale and expand its local presence across the country, while bringing resilience and an opportunity to make a true difference to its customers.
Redsquid was advised by Bower and Bailey Solicitors.
– ENDS –
About Redsquid
At Redsquid we are all about making a difference to our customers with the use of technology. We are an innovative provider of solutions within IoT, Voice & Data, Cyber Security, IT, Cloud & technology services. We are here to improve our customers businesses and operations, and with the use of technology make them more efficient, increase productivity and reduce costs.
About Triumph
Triumph Technologies have been a successful IT support provider since 1995, with a loyal customer and employee base.  They have an extensive experience in Cloud technology, as well as Windows, internet communication and desktop support.
For more information about Redsquid, please visit: www.redsquid.co.uk