IT & Security solutions specialised for the legal sector
As a leading and award winning Managed Service Provider with over 25 years' experience, over 800 customers and a speciality in the legal sector- your IT and security systems will be in safe hands with us. 
We have been awarded 'Reseller of the Year 2021' and are here to take you through the digital transformation and make sure to deliver a future proof and secure setup, that makes your organisation more efficient, productive and ready to scale.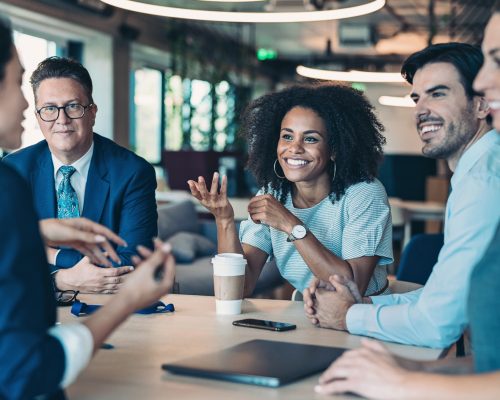 Watch how we helped '4-5 Gray's Inn Square' through the digital transformation
Take a look at what our customers are saying
They are the most solutions led company I have EVER dealt with. Redsquid have, quite frankly revolutionised my working life and have breathed new life into my organisation. By the time Covid-19 came over the hill I had known Sohin and the team at Redsquid for only ONE MONTH and yet they were the one's who single handily got my team and I out of central London and up & running remotely.
Vicky Thompson
Gray's Inn Square
"We have been very impressed with how efficiently Redsquid work. The mobilisation was completed in just two weeks and without any issues whatsoever, which for a company of our size is remarkable."
Sarah Russell
Pinnacle Group
"Since the get go Redsquid have been efficient, helpful, and always given the best advice on any situation. They are fantastic at taking the stress away from us and managing any issue professionally and with complete discretion."
Esther Draper
Virgo Health
"Redsquid is a truly professional, courteous and friendly organisation. They inspire confidence, offer great advice and are always very responsive. Their customer service is outstanding and always ensure our contract is tailored specifically to our needs."
Stefan Terblanche
Fleet Mortgages
Our most popular packages
After years of helping legal chambers in the UK, we have developed two packages specialised to the needs and requirements our legal clients have had over the years. This have resulted in two packages: one personalised for Clerks and one personalised for Barristers. 
Our solutions include the option for 24/7 network support, so you can get the support you need at all hours! Designed for the legal industry, we have included our military grade email encryption and  a zero trust security key that makes your organisation fully compliant! With full security, end user training and backups with infinite retention we will secure your organisation – so you can focus on what is important for you. 
Designed to tick all your compliance boxes, these solutions will make sure your Chambers stay safe and secure!
Legal chambers who rely on Redsquid for IT & Security Solutions
We help businesses of all sizes across across the legal industry. With the growing competition and economic challenges, law firms are now facing a pressure to become more compliant and secure. With regulatory changes and a growing list of data protection and legal guidelines to follow- staying compliant is more time consuming than ever. Pair that with the increase in cyber crime, and the wealth of sensitive data legal firms holds – the risk of attacks are massive.
We always start our process by discussing your organisations requirements and what pain points you experience.  By eliminating these with future proof solutions that will help your organisation become more efficient while saving on costs – we have made a difference to organisations across the UK.
How 'Keits' became Cyber Essentials Certified
Cyber Crime is on a rise and new organisations are targeted every day. We helped Keits Training Services become 'Cyber Essentials Certified' so they could focus on running and scaling their business! 
We only work with the best partners
Making a difference to our customers and our community no matter how big or small is what is at the heart of our business. Everyday we try to achieve our purpose of making a difference; and we are proud to have been recognised both locally and nationally for our achievements. Latest we have been awarded 'Reseller of the Year' and 'Best SME Managed Service Customer Solution' for the work we have done with the legal sector.