How does Cyber Security protect your business?
We hear about them every day – the cyber attacks against businesses in the UK and around the world. But what has changed within cybercrime? What are the different forms of attacks? And how can Cyber Security protect you and your business? 
Let's go through some of the latest attacks, how they were breached and what it has meant to their organisations here.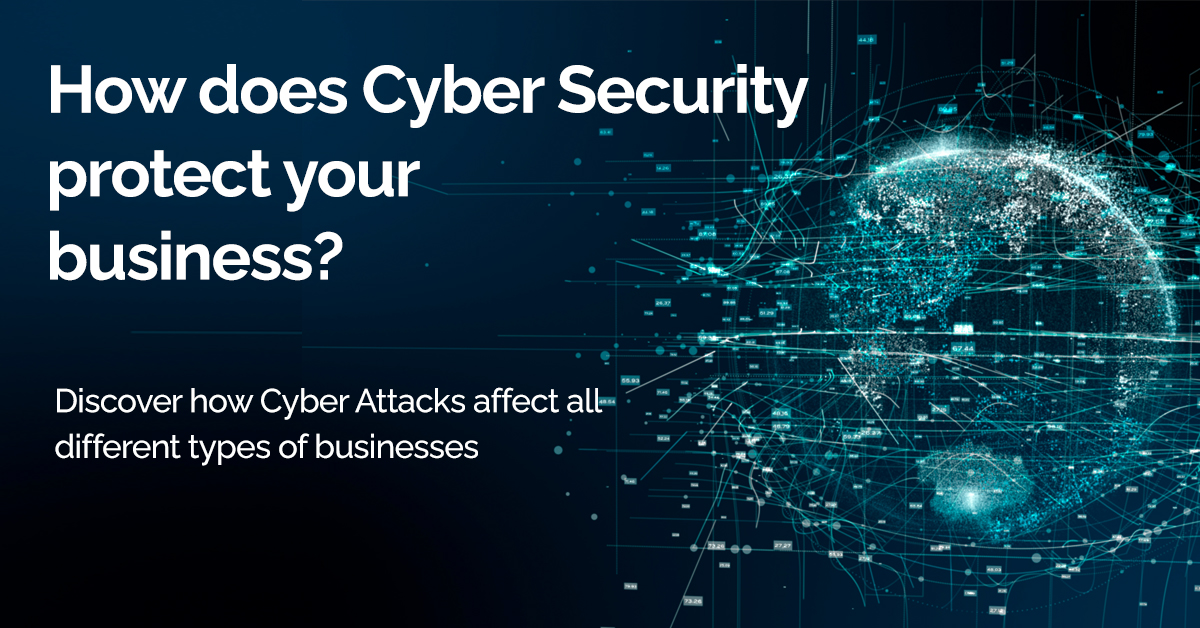 Essentially, cyber security is a solution of technologies, put into place to reduce the risks of cyber attacks. The core purpose of cyber security is to protect the devices we all use, such as computers, smartphones, laptops, tablets and the software and data we access every day at work. By implementing security technology and policies, it protects the data we store on these devices in regulation with GDPR laws.
A cyber attack can occur when an unauthorised system/network is accessed by a third party. If this is done by cyber criminals, they will gain access to your data and systems, which they can destroy, infiltrate or hold to ransom. The main aim of it is to destroy or steal information from a computer network, information system, or personal device, with the purpose of selling it or stopping your operations. Over the last months, we have seen these attacks happen to organisations and governments alike, to an extent where no one is safe.
What are the latest cyber security threats?
Do you think your organisation is safe against attacks? The amount of cyber attacks the world is facing right now is no joke, so let's put the potential threats into a real-life situation and go through some of the latest attacks… 
This type of cyber attack refers to malicious software viruses including spyware, ransomware, trojans, adware and viruses. Malware breaches a network through its vulnerability and is one of the most common attacks. 
But how does it happen? 
A malware attack can be started by a simple phishing attack – these we will go through later on in this blog. But, a lot of the vulnerability is found in the end user, and therefore many breaches happen when an employee clicks on a malicious link sent via email without them knowing it. 
The NHS have recently been hit with a ransomware attack. The company which was targeted was Advanced, this particular company provides software for various parts of the health service. It affected many services such as patient referrals, ambulance dispatch, out-of-hours appointments, emergency prescriptions and mental health services. An organisation such as the NHS having a cyber breach is catastrophic. Consequently, since they hold records and personal details about clients they always need to make sure they are protected. It's a breach of GDPR if any data is leaked and the company could crumble very quickly.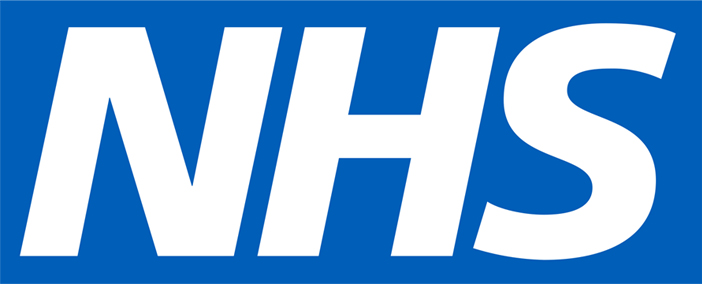 What happened to the NHS is a perfect example of how ransomware could be taking place. For instance, if the hackers got all the valuable information, they could then choose whether to keep that data as ransom in exchange for a payout. As a rule, it is suggested that a business or organisation should never pay hackers for the data back. Due to them sometimes not even getting the information back and getting scammed. 
Password attacks are a cyber attack where hackers try to crack your password with various programs and password hacking tools. There are different types of password attacks such as brute force attacks, dictionary attacks and keylogger attacks. 
So, when we advise you not to use your birthday or your children's names as your password, we mean it!
If you need help creating a strong password that's easy to remember, we have created a guide for you right here.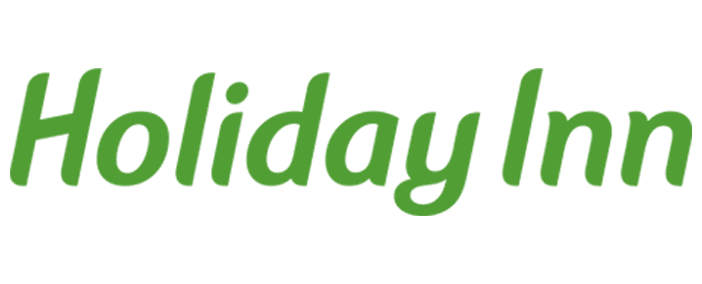 Recently, the well known hotel chain 'Holiday Inn' have been a victim of a successful cyber attack. Cyber criminals gained "unauthorised access" to many of its systems, which disrupted their booking channels and other applications. A very damaging attack on the hotel chain that needs their booking channels to run smoothly 24/7.
For any company that relies on an online booking system, suffering from a cyber attack can stop everything in motion and become very expensive in lost transactions. As the booking system was down, Holiday Inn had to deal with an outrage on their social media channels as customers were unable to make and find existing bookings.
In May this year the networking giant Cisco was another victim of a successful cyber attack.  The company announced that it discovered a security incident that targeted its corporate IT infrastructure. Although some files were compromised and published, the company mentioned that no malware had been found and that it managed to block any other attempts to access its network beyond the initial breach.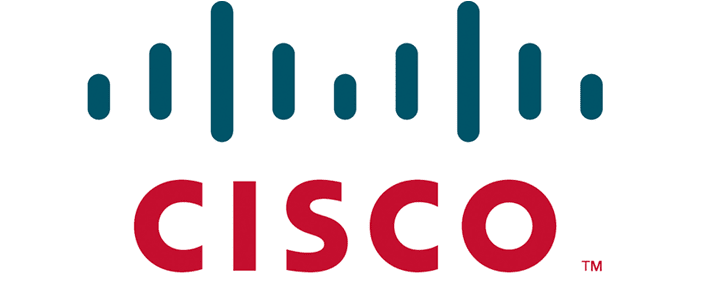 Phishing is one of the most prominent and widespread types of cyber threats that businesses and consumers alike have to fight at the moment. Phishing is a type of social engineering where an attacker impersonates themselves to be a trusted contact and sends the victim malicious emails. End users remain the biggest line of defence, but also the biggest risk factor to businesses. Finally, technology can take responsibility away from the end users, and minimise the risk of human error. We have introduced our AI technology 'Graphus' as a tool against phishing attacks. Integrating with your Microsoft365 email, every email will be scanned and any potential threats highlighted to the end users instantly reducing the risk to your organisation.
What do these cyber attacks mean for your business?
Since the war started in Ukraine, the risk to businesses has been on the rise and we are now seeing an extreme amount of attacks every day. The targets have changed, and we see an increased risk towards government institutions and valuable infrastructure. At the same time, small and medium-sized businesses are now also at risk and receiving more attacks than ever before. 
It goes to show that no matter how big or small your business is, everyone is vulnerable to a cyber attack when the right security isn't in place. So, now is the time to review your security and make sure your organisation is protected. 
The long-lasting effects of a successful cyber attack can go on for years and years, depending on the severity of the attack. The worst thing is, once you have been breached ones – the criminals will try again and again because they know the right security solutions are not in place.
The long-lasting effects can be devastating. After the recent attacks against the NHS where their IT systems were compromised, staff had to write patient notes on pieces of paper. Once they get full access back to their systems, it will take months to process all the paperwork. Just think about that for a minute…all crucial records of clients are stored on physical paper.
And while they might have the resources in place, many small companies won't survive a cyber breach. The damages can be devastating when customer data and information is leaked and a reputation can be impossible to restore thereafter.
It's time to make it difficult for cybercriminals and do everything that you can to make sure that you and your organisation stay protected. Now that we've been through some of the recent attacks and the increased threats against businesses, it is time for you to consider if you have done everything you should do to protect your organisation. Are you looking to upgrade your business cyber security? Speak to an expert today!