Redsquid Launches Cyber/Kill
Redsquid has launched their new cyber security solution 'Redsquid Cyber/Kill', which had been designed and developed in house by their team of cyber security experts, with an aim to safeguard their customers to withstand the increased pressure from cybercrime.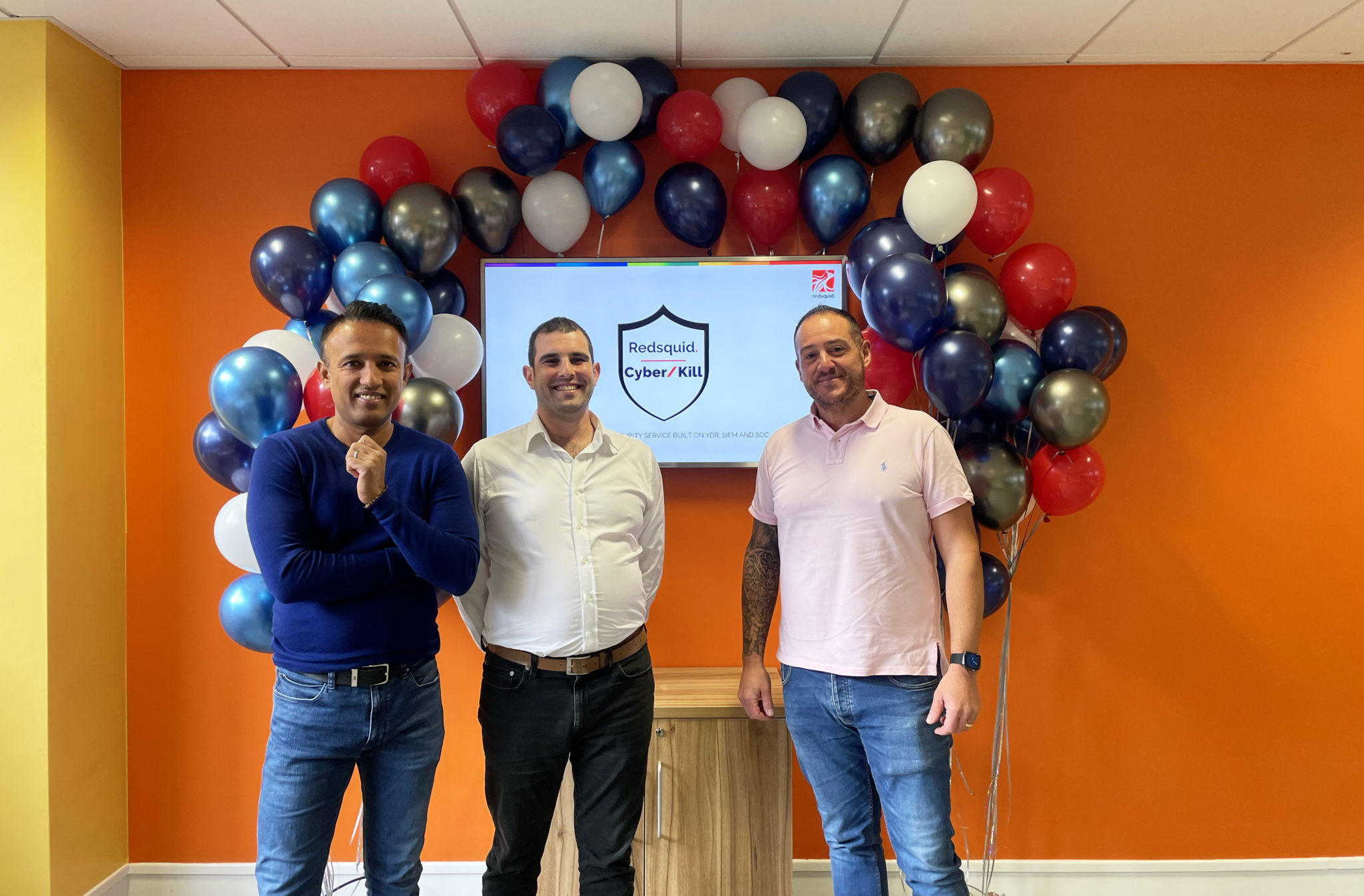 The new solution has been in development for 18 months, as the team have worked to create the perfect cyber security solution personalised to the current and future threat environment.
The way we work has gone through a radical change over the past couple of years with an increase in home-working and businesses taking their data off-site. This has been further escalated by the war in Ukraine, and the financial uncertainty.
With this, we are seeing a dramatic rise in the number of cyber-attacks, but more importantly in the number of successful compromises. Redsquid Cyber/Kill is our Managed Endpoint Detection and Recovery solution (MDR) backed by a SOC team of 30+ security professionals. Redsquid Cyber/Kill monitors all activity on your systems 24/7 and isolates suspicious devices and user accounts. Any damage done by a threat can easily be rolled back to a previous system state, as we combine the technology with the human component.
Sohin Raithatha, CEO of Redsquid said: "By bringing Redsquid Cyber/Kill to market, we are proud to deliver an all-in-one solution that will equip our customers to stay secure from cyber criminals in a challenging landscape. The technology has been in development for 18 months where we have tested and tried it to make sure we deliver a personalised technology that can withstand not just today's threats, but also the ones we expect to see over the coming years"
– Ends-
At Redsquid we are all about making a difference to our customers with the use of technology. As an innovative provider of solutions within IoT, Voice & Data, Cyber Security, IT, Cloud & Technology services, we are here to improve our customers businesses and operations, and with the use of technology make them more efficient, increase productivity and reduce costs. 
Our values: passionate, teamwork, innovative & integrity shines through all our operations at Redsquid and we are proud to say that those are the 4 pillars shaping our environment and everything we do, as we help our customers with scalable solutions suitable for today and the future.
Visit www.redsquid.co.uk