What is the ISDN & PSTN Switch off 2025 - All you Need to Know
Relying on the Public Switched Telephone Network (PSTN) and the Integrated Services Digital Network (ISDN) has been a traditional method of communication for decades. Almost all businesses globally used to have an analog telephone, and some are still using it today. Despite being a breakthrough in the past, PSTN and ISDN are obsolete in the modern world. The needs of businesses have changed over the years; the need for a faster and more reliable source of communication has become critical. Today, businesses want a fundamental data network that can support voice applications on top of it. Both the PSTN and ISDN use physical infrastructure originally designed for voice traffic which over time has constrained business from growth.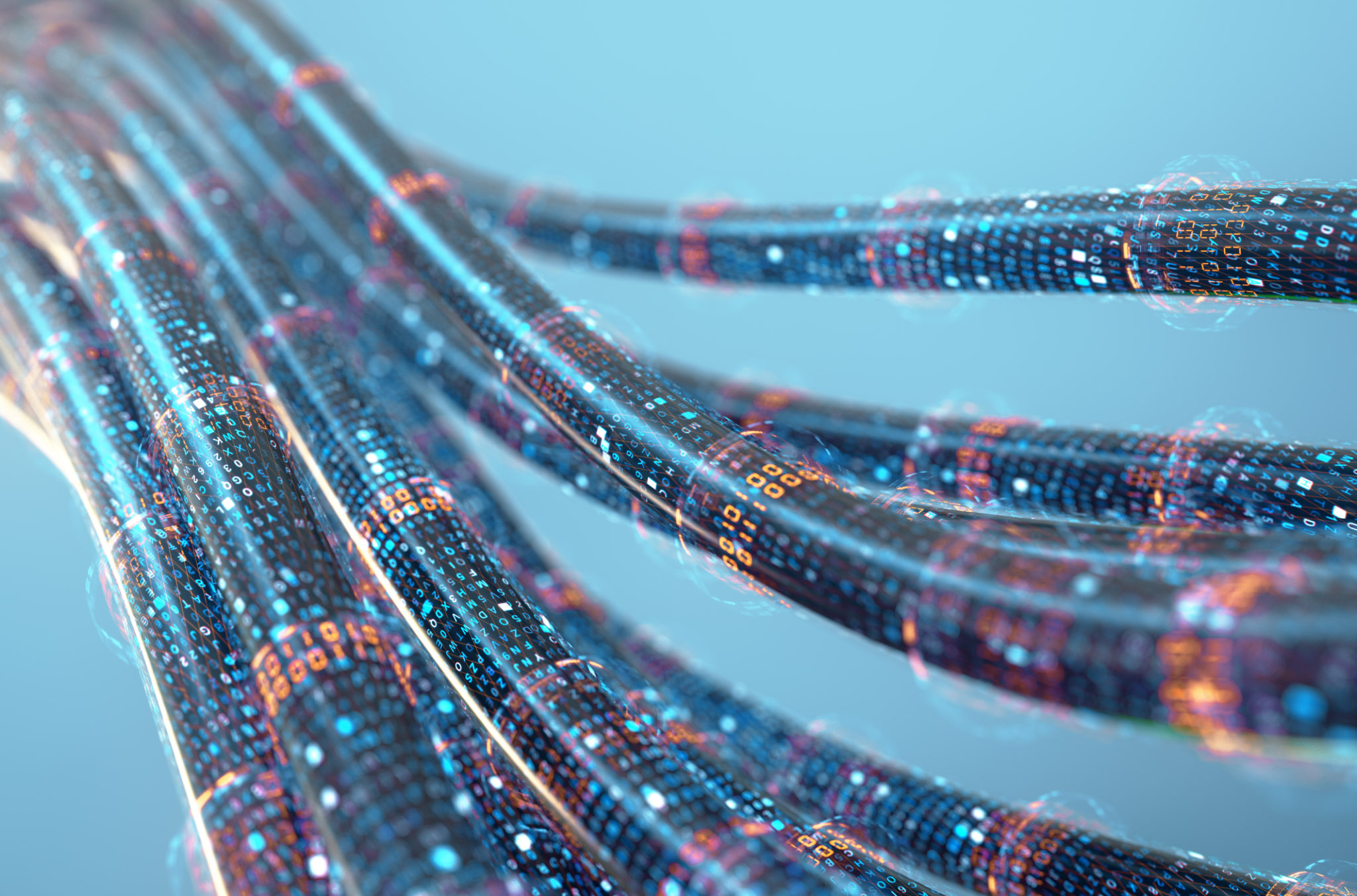 The ISDN was introduced in 1986 by BT and is the upgraded version of the traditional PSTN, which began in the late 1800s. In the UK specifically, the infrastructure was installed in the late 1800s. Unlike the PSTN, the ISDN utilizes digital signals to transmit a wider range of information, such as voice, data, and video. It was beneficial because it was much faster than the traditional PSTN. But due to constant developments in digital communication technologies, the dependence on these vintage networks has been gradually decreasing, and they are currently being replaced with a network of fibre optic cables. This will lead to more advanced internet-based technologies like VoIP (Voice over Internet Protocol) to replace old landline devices. 
ISDN and PSTN both served their purpose in the ever-growing cycle of technology; at one point, they represented a revolution in the communication industry. However, these technologies have fallen behind so far that they have become more of a hindrance than an aid in meeting the ever-growing needs of today's businesses. As a result, these obsolete networks are being shut off in December 2025 in an event known as the ISDN switch off / PSTN switch off.
What is ISDN and PSTN switch off?
The PSTN and ISDN switch-off refers to December 2025, when these old networks will have been fully switched off across the UK. Openreach has gradually been switching off ISDN and PSTN networks across the country and has been encouraging companies to start their migration process from the legacy PSTN to newer technology to avoid any interruption in their services. The replacement of copper with fibre will take some time and is being done in phases up until December 2025, when all copper lines will be switched off.
It is important to note that legacy technologies such as the Asymmetric Digital Subscriber Line (ADSL) and Fibre to the Cabinet (FTTC) broadband, rely on the now-dated ISDN and PSTN infrastructures, meaning they will stop working as well during the 2025 switch-off. As the UK gradually switches off these infrastructures it is paramount that businesses continue to migrate their technologies. Business communications should look to adopt newer technology, such as VoIP or devices with an IP mode. This will represent a massive step forward in the growth of business communications. According to a report published by The House of Commons Library, there are currently about 2.4 million businesses in the UK that still operate on the now outdated ISDN and PSTN. Businesses need to start equipping themselves for the future and initiating their technology migration plans at the earliest possible time in order not to encounter any delays or interruptions in their operations. When migrating technologies it can be confusing to understand which one will cater to your business needs the best. We recommend speaking to one of our experts who can help you understand the benefits brought by the newer fibre technology, and give you recommendations based on your business's specific set-up and requirements.
When will ISDN and PSTN be switched off?
ISDN and PSTN will be completely switched off by December 2025. Several countries have undertaken the procedures for phasing out already. Openreach declared that all the traditional PSTN and ISDN will be closed by December 2025.
In 2017, Openreach announced its intentions to switch off the UK's ISDN and PSTN infrastructure and replace it with newer technology such as VoIP and SIP. The plan includes several milestones to achieve the target. The first milestone was the initiative to gradually replace old copper wires with fibre which will continue through 2025. The second milestone was reached when Openreach announced the stop-sell for all the PSTN and ISDN products across the UK. The third and final milestone is by December 2025, which marks the completion of the switch-off. 
Meanwhile, there are several products to replace the traditional broadband technologies that depend on the PSTN services, such as "naked broadband" products via Single Order Generic Ethernet Access (SOGEA) and Fibre to the Premises (FTTP) technology. They declared that this would mark the beginning of the transformation.
When will ISDN and PSTN be switched off?
Both ISDN and PSTN will be replaced with solutions that rely on the internet to transmit data rather than copper wiring. For instance, VoIP and SIP trunking technology are among the best-proposed solutions. They provide a much cheaper, faster, and more reliable method of communication compared to the technologies that rely on copper wires.
There are massive benefits that come along with VoIP technology. Below are six of the main benefits of VoIP technology:
1. Scalability: The VoIP technology opens a massive number of possibilities for scalability; the organisation can connect different team members from different locations at the same time easily and ensure managing everything in real-time with the different departments. It is very easy to adjust the scalability to fit the company's requirements, either scaling up or down. It was previously known that scalability was a massive issue with the legacy PSTN and ISDN, mainly because they required physical infrastructure.
2. Flexibility: VoIP grants the possibility to use the same phone number for multiple tasks simultaneously, giving your company a massive advantage and flexibility. In addition, it could be easily integrated with numerous software programs that could enhance your productivity and efficiency. Besides, VoIP is not limited to a physical location; instead, it could be scaled as requested to meet the company's requirements. The VoIP ensures the mobility of the services for the company, unlike the legacy PSTN and ISDN.
3. Cost Effectiveness: VoIP will greatly reduce the call charges, which can sometimes be relatively high, especially in the case of international calls. With VoIP, your company will have the ability to connect with many different teams and departments across the globe at much lower costs compared to PSTN and ISDN. Our VoIP solution has no additional costs when connecting to people across the globe, making it a highly cost-efficient solution for all businesses.
4. Reliability: With a backup network installed, VoIP can easily switch to these networks in case of any issues that threaten the primary network. It is more reliable in ensuring the business's continuity without interrupting the day-to-day operations, which could cause massive losses in the case of any network failure that sometimes happens with the legacy PSTN and ISDN.
5. Fast and efficient: VoIP is much faster than PSTN and ISDN because it relies on fibre optics. Fibre allows the signals to be transmitted at a much higher rate with more accuracy. In addition, it provides a more secure method to transmit the data; however, it requires more caution from the cyber security team within the organization to efficiently encrypt the signal, making it harder to be intercepted by malicious actors.
Several organizations encourage companies across the UK to now start migrating their services towards fibre-based technologies. Many companies have already switched and are utilizing new technology like VoIP which assisted them in getting a head start in the market. The migration made it easier for them to adopt the forthcoming switch-off. Not to mention, those companies will already have the necessary experience with the new technology, unlike those that are still struggling with the obsolete systems that hinder their growth.
What happens to landlines in 2025?
After the switch-off date in December 2025, no one will be able to make phone calls using their old telephones and will instead need to switch to a fibre internet connection to use newer communication devices. Old devices are not compatible with fibre; therefore, they must be replaced. There are many alternatives for companies and individuals; for example, dedicated VoIP phones allow users to make calls over the internet rather than the PSTN. They are known as (IP phones). They provide users with several advanced features that are not available in older technology, such as call conferencing and the ability to send and receive image data during calls. These features will help the business take its communication to the next level.
Another great option is the software-based IP phones (softphones); they will give more flexibility to users because they enable them to make phone calls through a variety of devices, such as desktops, laptops, tablets, and smartphones. The softphone is an interface that can be installed on the user's device. The softphones provide several advanced features such as instant messaging, video conferencing, Bluetooth, and integration with different customer relationship management (CRM) software.
There are many benefits to using VoIP technologies. Get more details by speaking with an expert who can help drive your business towards the future.
Your businesses must be ready for this massive update to the services; otherwise, they will be at risk of interruption and potential loss of business. It is essential to start as soon as possible, so you can check for the best replacement that fits your company's needs. In addition, this will enable your company to immerse itself in the future of communication at an earlier stage compared with your competitors. The VoIP technology is user-friendly and requires minimal training. At Redsquid we train all users with our managed VoIP solution so that your teams completely understand what VoIP is, how to use it and how to reap all the benefits that come along with it.
VoIP and SIP technologies are the keys to the future of communication and the continued growth of your business. At Redsquid we understand that migrating technologies can be difficult. Our experts can guide you through the upcoming switch off and help you find what solution best fits your company's needs.