As we now are in the final month of the year – we look back on the year that has gone. For us at Redsquid it has been an eventful one, with both an acquisition, a company anniversary and awards included! A year like no other, that has been transforming for both our organisation and our team. 
So let's got through all the great things that have happened at Redsquid in 2021!
As we started the year – we once again found ourselves in lockdown! This time our team was spread across the world as some found themselves trapped in other countries , behind closed borders. To keep the spirits high we gathered around quiz night via Teams – the technology that made us able to feel together while apart! 
In February we started our charity fundraising for our charity of the year 'Stargardt's Connected'. Virtually, we started walking the 1787 km from Lands End to John O'Groats raising funds along the way. Within the first month we had raised over £500 – a great beginning! While being proud of the fundraising, the challenge was great for the Teams mental health and got all of us out to exercise in the sunlight. While being back inside, we hosted webinars on Cyber Security, with the theme of how you can stay safe from cyber attacks.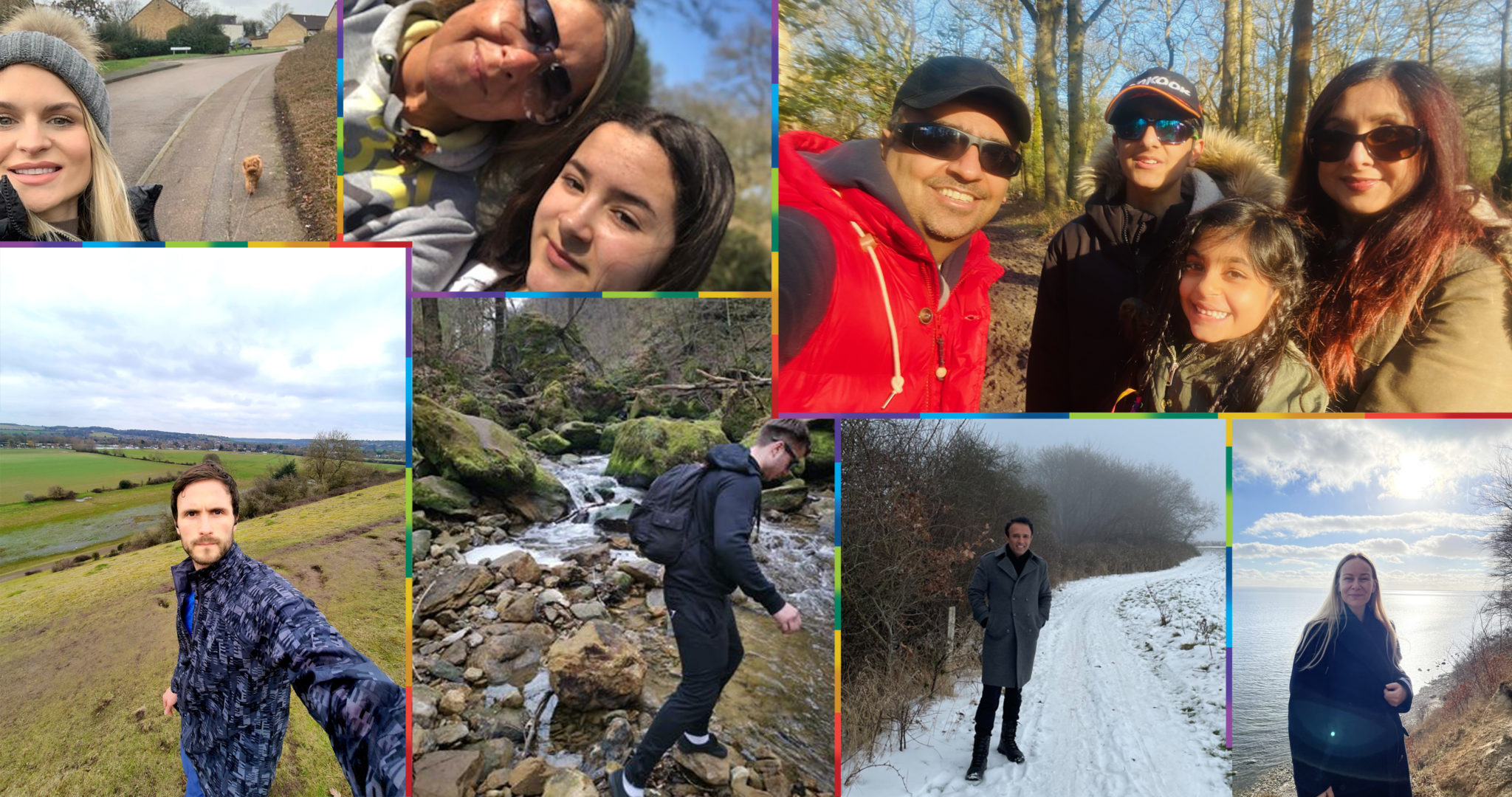 In March we celebrated 'International Womens Day' and the fantastic women we have at Redsquid! With this year's theme #ChooseToChallenge, we interviewed some of the women in our team and heard about how they have chosen to challenge themselves in their careers. 
Here we spoke to our first female engineer Linda about how she has broken down gender stereotypes. 
We heard from Hayley on how she juggles motherhood with a career in tech. 
And we asked our HR Manager Chelsey about her best advise for girls and young women who wanted to start their careers. 
In March we also continued our focus on training and development. Technology change so fast – so, so do we! In the beginning of this year 33% our team was enrolled in degree level courses. This number has since risen to being over 40% as we reach the end of 2021. Our development programme has proven to be a huge success and something we are taking with us into the coming years!
April was all about our team! We were pleased to bring 2 new team members on board in as we had Frank starting in UC and Priesh in IT. April was also the month we had a focus on mental health, and we were playing the stress away for #StressAwarenessDay. We re-did our office to accommodate for a working environment created for creative thinking, relaxation areas and an improved working day. Our office now have specific areas for play, mindfulness and creativity – much enjoyed by our team. 
Finally, we had our first 'All Hands' of the year! In April we reopened our offices, to give our team the choice to come in and work from the office again. Most couldn't wait to go back and be re-united so we made our first All Hands a big one! After a morning of inspirational speeches, we all met outside for a delicious lunch provided by a Mexican food truck. It was a fantastic start to a new day out of lockdown! 
But April didn't stop there! This was also the month where we reached a big milestone and became a fully CO2 neutral business. After amending and optimising the way we as an organisation operate, we announced the great news to the entire team. A shared achievement we are incredible proud of, and now continue to improve on as we work towards lowering our yearly emissions. 
In May we joined forces with a Personal Trainer, which we offered to everyone on the team. After numerous lockdowns and too much inactivity, the guided training and exercise went down well to a much motivated team! In the office we joined in on the challenge to do 100 push ups a day to raise awareness for Cancer UK. It all did  a great deal for mental health and fun activities for the team to do together. 
As one of the greatest events of the year – June was the month we completed our 3rd acquisition! As we acquired Managed Service Provider 'Triumph Technologies' and merged our two organisations together, our team grew with over 10 new people, who came on board with years of experience, new skills and a great new addition to our team. The merger enhanced our foothold in IT and cyber security and brought great expertise into Redsquid .
The amazing news brought excitement in our team and organisations – together we were now ready to take on new projects!  
"Bringing Triumph into the Redsquid group, helps us fulfil our purpose of making a difference to our customers with the use of technology, as we now will be able to provide them with even more technologies supported by Triumph's experience in the field."
"We look forward to bringing Triumph onboard and combine our people, partners and customers, to continue our growth and journey to make a difference together." Sohin Raithatha
In July we brought back out apprentice programme at Redsquid. We started by hiring to apprentices to our marketing, and soon after followed two in IT and one in UC Support. Bringing the apprentice scheme back has been a great addition to our team and they have brought on new insights and ideas to our organisation. We are pleased to have been able to bring this opportunity to the young adults and can't wait to see them strive and grow their careers with us. 
In July we also started inductions for all our new team members, who joined our team after the merger. It was great to give them the full Redsquid introduction and let them know about all the benefits and opportunities we provide. Since the merger, several of them have started degree level courses, two apprentices have joined in the new office and we have promoted for within. We can't wait to follow what happens next!
August was the big month of the year as we celebrated our 15th anniversary! Redsquid has completely transformed since it was founded by Vince and Sohin in 2006, and this was an amazing opportunity for us to celebrate our achievements. Vince and Sohin started Redsquid with the purpose to make a difference. This purpose still lies at the heart of our organisation, and every day we strive to follow up on this as we guide our customer through the digital transformation.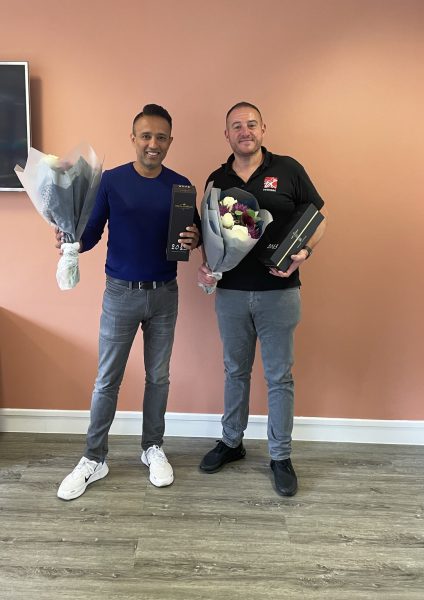 We started September of by celebrating nothing less than 3 anniversaries! They were all gifted with experiences for their great contribution to our team, which we hope they will all enjoy soon. There is nothing better than celebrating anniversaries and the achievements and milestones every single member have had. 
We were also so pleased to be shortlisted as Finalist in the category 'Most Innovative MSP' for the UK Managed Services Award 2021 – a great milestone we achieved after the merger a few months prior. 
Finally, in September we teamed up with Surfers Against Sewage to clean a part of UK's 7,723 miles of coastline! Our team went to Essex to clean up the local beaches and collected bags after bags of trash. They were lucky with the weather and enjoyed a bit of sun and ice cream at the same time.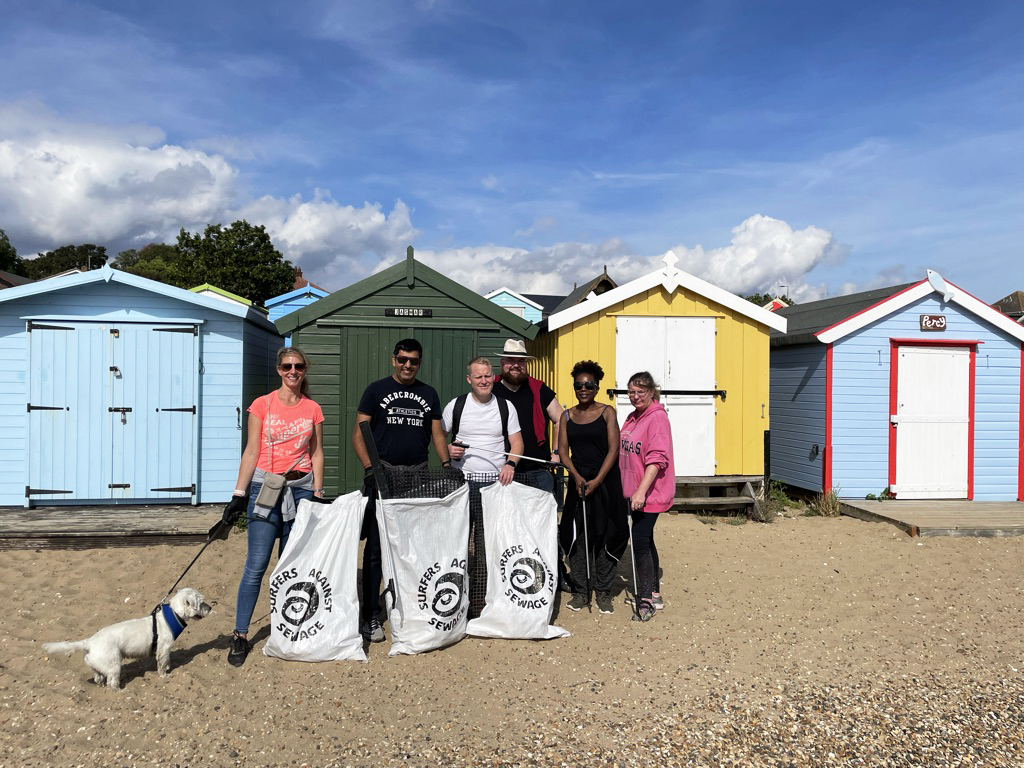 In October we celebrated our first ever 10 year anniversary, as our very own Hayley has been with us for 10 years. She was celebrated in the office all day, while sharing stories of her time at Redsquid. 10 years is such an achievement and we are thrilled that we were able to celebrate this day with Hayley. 
October also brought us one of the greatest night of the year as we proudly won both 'Best SME Managed Service Customer Solution' & 'Reseller of the Year'! After an eventful year, it was amazing to be recognised for our achievements, and for the difference we have been able to make for our customers throughout the pandemic. 
We also continued our fundraising and a part of the team completed 32 km, crossing London bridges in the name of charity! Together they raised over  £3000 pounds which again will go directly towards our charity of the year 'Stargardt's Connected'.  
In November we also brought back the Redsquid Family Day! After a break throughout the pandemic, it was time to once again bring our loved ones together for a day for fun activities, good food and loads of laughter. With a Halloween theme, the office was dressed to impress and went full on on the entertainment throughout the day which held both a face painter, a magician piñatas and pumpkin carving. 
In November we completed our NPS survey with an impressive score of 54! We are always striving to make a difference, both to our customers, our employees and a small part of the world. Therefore we are always striving to do better and improve our customer experience – the score proved to us we are on the right way. 
In November we also hosted our first ever 'Apprentice Day'. We gathered all five apprentices for a day full of creative brainstorming, sharing of ideas and some quality time together. Together they shared their insights on where we as an organisation can do better, what we can do differently and what they thought we should implement next year. We love hearing their ideas and thoughts and are now working on making ideas into practise.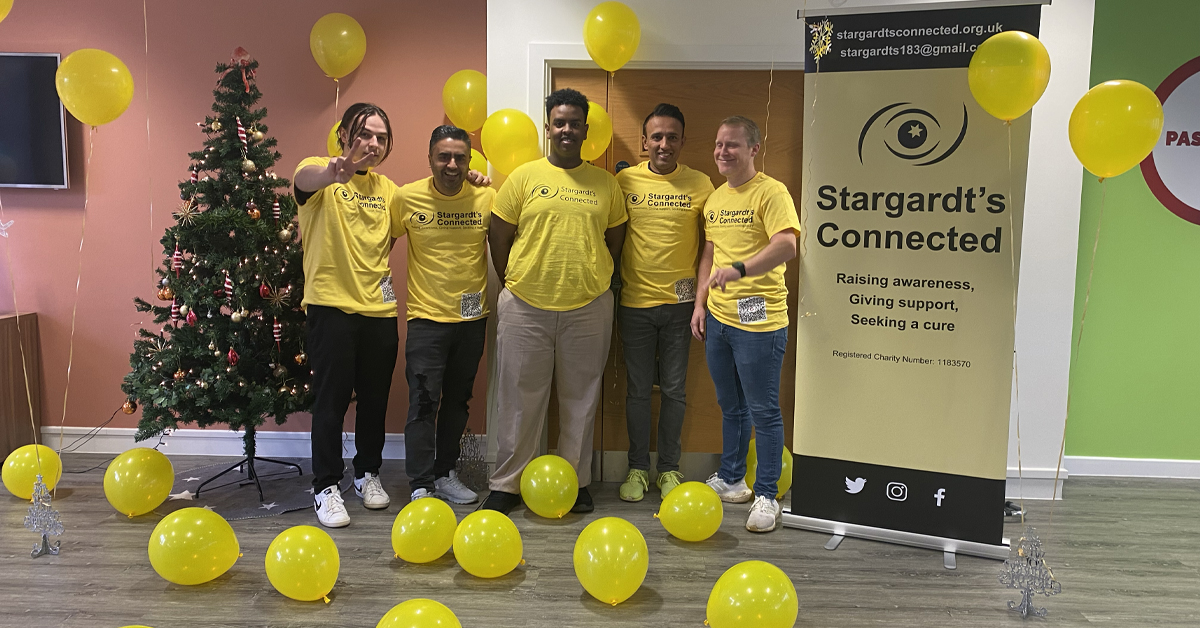 And now we are in December !
The last month of the year – for us at Redsquid it was a year like no other. We have been through some great milestones this year, both for us a s a company, but also individually among out team. 
For our charity of the year, we are donating record fund-raising! Together we have raised £3,672, we we are now matching. Therefore we will donate £7,344 pounds this year to the charity Stargardt's Connected. Charity is very close to our hearts, and this year more than ever as th charity is owned by one of our own who is affected by the disease within his own family. All funding will now go directly to the charity and used towards a new research project they are starting in the new year, to hopefully, find a cure. 
Now, we will enjoy the festive spirit for the remaining weeks until we close down for to spend the holiday with our loved ones. 
From all of us at Redsquid,
We wish all of you a very Merry Christmas & a Happy New Year