What is Cyber Security Management and How It Can Benefit Your Business Managed Cyber Security Solutions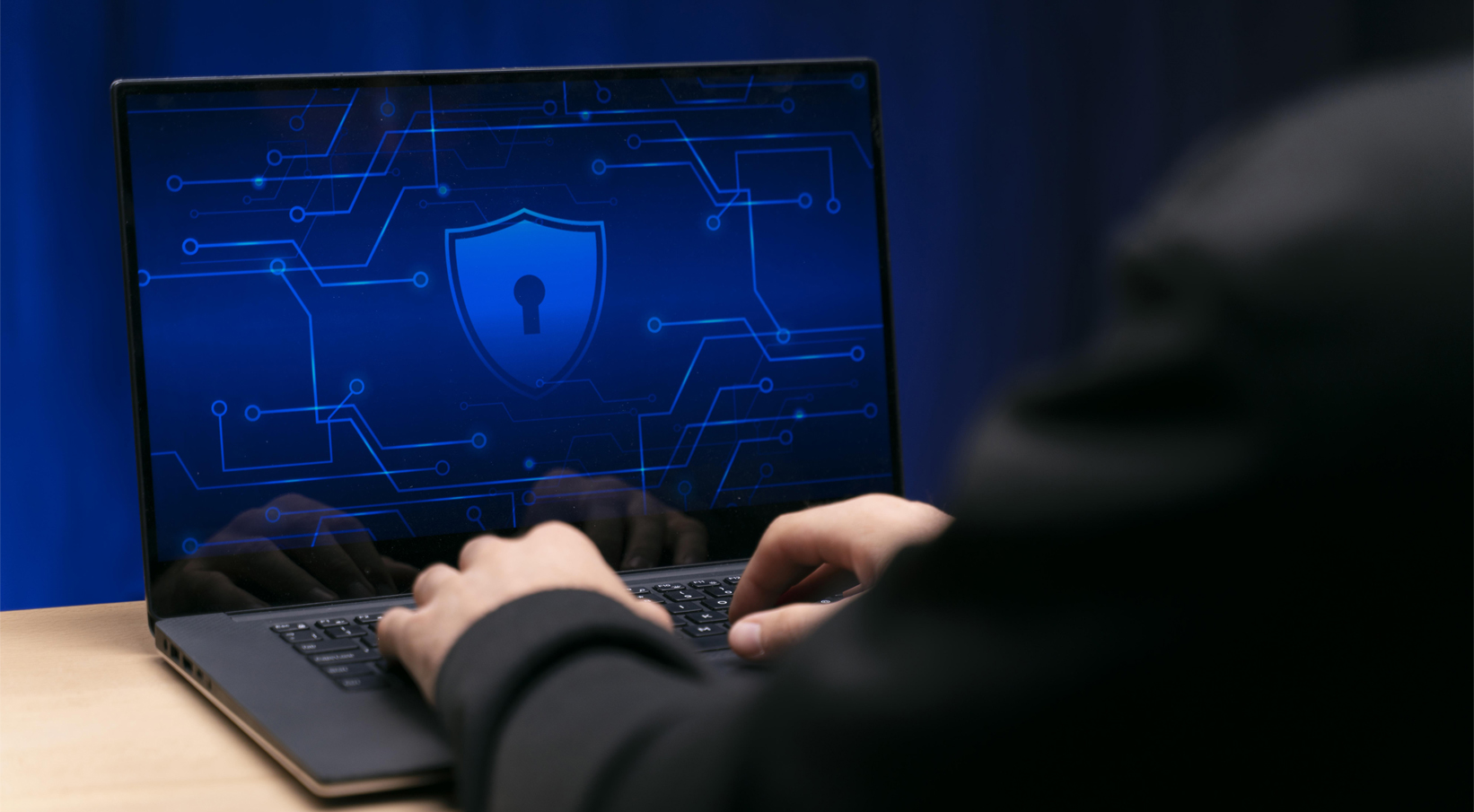 With the increasing demand for cyber security, some organisations tend to outsource their cyber needs to expert teams. Companies who offer managed services, like Redsquid's Cyber/Kill solution are in charge of managing and implementing cyber security practices in organisations with the aim of strengthening the companies' cyber security and handling any difficulties that come with it… IBM defines managed cyber security services (MSS) as a service model offered by cyber security organisations for companies to monitor and manage their systems and devices. Those providers handle the procedures around the clock for their clients. In addition, they take on the responsibility of addressing and responding to any security threats that may occur. This type of outsourcing assists companies in reducing the costs of training and obtaining the necessary manpower and skills to handle the cyber realm. Managed cyber security services could come in handy for big enterprises with increasing cyber threats. However, small and medium businesses could also benefit from those services, especially since they usually suffer from a lack of expertise or capital, so having a third-party company manage and establish their cyber security system can be extremely beneficial for them.
What exactly are managed cyber security services?
The origins of managed security service providers (MSSP) could be dated to the mid-to late-1990s. It was initially created by Internet Service Providers (ISPs) at that time; they typically sold a firewall device to their customers and offered to manage it remotely for them for an extra cost. This was a very basic form of managed cyber security services, and with progress and development, the same principle has been evolving until it took its current form, covering all the security services. The demand for managed cyber security services is increasing massively, and according to statistics published by cyber security magazine, it is expected to reach about 46.4 billion dollars by 2025.
There are six essential categories of managed cybersecurity services:
1 . On-site consulting: This service provides an in-depth assessment of the organization's current security posture, besides receiving a comprehensive cybersecurity strategy to fix any detected gaps and improve overall security.
2. Perimeter management of the client's network: It refers to installing, updating and managing the client's system to provide consistent monitoring and assessing of the systems and respond to any security incidents.
3. Product resale: MSSP offer many hardware and software products that perform specific security-related tasks.
4. Managed security monitoring: The service involves monitoring and managing the daily events on the network, such as unauthorised access and malicious hacks…etc.
5. Penetration testing and vulnerability assessments: MSSP offer a hacking attempt to evaluate and assess the security of the system and provide the report to the client.
6. Compliance monitoring: This solution assists organisations in maintaining compliance, protecting their assets, and lowering the risk of data breaches and other security issues by constantly assessing the organisation's compliance with relevant regulations, industry standards, and internal policies.
How to manage cyber security risk?
Managing cyber security risks is a long journey that requires a lot of expertise and could cost a lot of money and time if implemented yourself. However, managed security services offer great value for money, as the third-party company will work to ensure the protection and safety of your organisation based on their own risk analysis of your specific business. It is possible to identify and manage the risks in your organisation with your staff, but it can be both difficult and time-consuming without an expert. There are seven essential steps to ensure the effectiveness of your organisation's cyber security risk management plan:
1. Identify assets and threats: The first step is to identify all your assets and all the possible threats.
2. Assess vulnerabilities: The next step would be to identify the weak points in your systems that could be used by hackers to infiltrate your network.
3. Prioritise risks: Once the weak points have been identified, the third step would be to organize them according to priorities and start developing a plan to mitigate the risks from the highest priority to the lowest.
4. Implement the plan: The fourth step is to implement the proposed plan; this could include implementing security controls like firewalls, Intrusion detection systems (IDs), or Intrusion prevention systems (IPs).
5. Audit and monitor for threats: Continuous and regular audits are essential to keeping your system protected, in addition, to automatically modifying the plan to keep the security level at its maximum.
6. Incident response plan: the sixth step is to develop a plan to address any potential threat. This plan would ideally include the actions that would be taken to prevent an attack or mitigate its damage. In addition, the plan should have procedures and guidelines on how to recover after the attack at the earliest time possible.
7. Staff training: The last step would be to train the staff in the organisation on the best cyber security practices; this could help raise awareness about some of the most common cyber threats, such as phishing emails.
Planning and fulfilling a cyber security risk management plan can be both time and resource-consuming as it requires almost constant management. At Redsquid, our team of experts can help make this process easier by tailoring a managed cyber security solution specific to your company's needs and security requirements.
How cybersecurity tools help manage an organisations risk?
There are many cyber security services that can be outsourced, and their main objective is to reduce the cyber risks that organisations face.
Below are five of the main cyber security services that could be used to mitigate the risks:
1. Threat Intelligence:
Threat intelligence could be considered the core and essence of an effective cybersecurity system. The MSSP would typically analyze and gather all the information related to cyberattacks for the organisation, such as how to identify that the organisation is under a cyberattack and how the attacks are typically made. Besides clarifying the different types of cyberattacks, MSSP will detail the expected impact if they fail to stop a cyberattack on time. Lastly, they provide an action plan for the organisation to protect its data and information. In a nutshell, cyber threat intelligence assists the organisation in staying up-to-date with the latest information about cyberattacks to equip themselves against any possible attacks.
2. Vulnerability assessments (VA):
 The vulnerability assessment is a complete review of an organisation's security systems. The main objective of the VA is to highlight the weak points in the system and prioritize the security risks. Not only does the VA scan the systems, but it also investigates policy noncompliance issues and identifies any security misconfigurations. Hackers usually search for a weak point in the entire system to exploit and infiltrate it. However, a lot of MSSPs provide vulnerability assessments regularly for companies to ensure that their security system is always in its best form and manages to work on the weak points. There are multiple types of VA, including:
Host assessment.

Network and wireless assessment.

Database assessment.

Application scans

Cloud-Based Vulnerability Assessment

Social Engineering Vulnerability Assessment

Physical Vulnerability Assessment

API-Based Vulnerability Assessment
3. Vulnerability assessments (VA):
Intrusion detection and prevention (IDs and IPs) is a must in any cyber security system. It refers to the process of monitoring the traffic on a network, searching for malicious threats or unusual activities that could take place on the system, and preventing them. A lot of MSSPs provide this solution for enterprises and organisations.
4. Firewall management
 A lot of MSSPs offer to manage and configure the firewalls to meet the security levels desired by the organisation, especially since firewalls are an essential part of a successful security system.
5. Incident response:
Incident response is one of the most important services being provided by the MSSP. Whenever there is a security incident, the MSSP would ideally provide a detailed incident response clarifying how the attack was performed, the impact of the attack, the outcome, and propose the necessary actions to allow the organisation to recover from the attack. In addition, it would provide actions to prevent the attack in the future. However, it is essential to address this concern as a high priority for the organization.
Having your team perform these services for your organisation would be of massive benefit; however, that would require a lot of expertise and time. It is possible to have an MSSP grant you some of these services throughout the learning process of your team as a temporary phase, and once they are ready and hold the necessary experience and essential knowledge, they could handle the services by themselves, fulfilling your organisation's vision.
How to choose the correct managed security service provider?
Choosing the right MSSP could be an exhausting task; however, there are five key factors that the organisation should take into consideration whenever they decide to incorporate an MSSP:
1. Expertise
Expertise plays an essential role in the cybersecurity field. Your MSSP should have expertise in your industry so that they can assist you with compliance concerns, especially if your organisation is subject to regulatory compliance requirements.
2. Services
When looking for an adequate MSSP, it is vital to choose one that offers a range of services to fit your requirements easily, especially if you are expanding quickly. Your organisation might face unexpected setbacks that would require special services; therefore, make sure to find an MSSP that would have a solution immediately to avoid any delay in business.
3. Response time
This is a deal-breaker in the quest to find an adequate MSSP. It is all about timing; make sure to get an MSSP that has a fast response rate, preferably if they provide specific response times and actions in case of any threat.
4. Scalability
With the progress of the organisation, it is normal to have the need to change the security requirements from time to time to fit the new structure or the new expansion of the company. The same principle applies to the MSSP; if the organisation is scaling up, the MSSP should be prepared and ready to meet the new requirements to fulfil the expansion.
5. Budget
This is a crucial part of choosing an MSSP. Your organisation shouldn't be tempted by the cheapest prices that you may find, because in most cases, the price will reflect the quality, expertise, and services that you would expect from the MSSP. It is important to consider your organisation's budget and fit the MSSP into it to get the best results.
By considering those five factors, your organisation would be moving towards the correct way of choosing the right MSSP. The MSSP has evolved over time to meet the market's requirements. Some companies are solely specialised in providing managed cyber security services; however, others add it as an extra service to their portfolio. And in the future, it is expected that this market will grow much bigger than it is now, providing more services to cope with the evolution of cyber threats.
At Redsquid we offer a variety of managed cybersecurity solutions that are tailored to your businesses specific requirements. Our newest solution Redsquid Cyber/Kill is a managed Endpoint Detection and Recovery solution  backed by a SOC team of 30+ security professionals and is built on XDR, SIEM AND SOC technology. 
Contact us today to speak to one of our experts who can help transform your businesses cyber security strategy.