Windows 11 - A Redesigned Microsoft Experience
This Tuesday Microsoft released their latest version of their new Windows computer system, with a more simplified design to the Start Menu. Launched worldwide this is a free upgrade to all Windows users. Although Windows previously have mentioned their Windows 10 software was supposed to be the last version of their operating system, this clearly isn't the case. Microsoft has declared there's a new era for the PC's and they want to be a part of it.
It is "clean and fresh and simpler" said Windows Chief Product Officer, with an emphasis on how user-friendly the new Start Menu is.
For the users who are worrying whether Windows has changed completely – rest assured it hasn't! The new operating system is not an extreme departure, from what users already know and are used to. Furthermore, Windows have brought confidence there will be no teething issue with the new Start Menu, following extensive training with their internal trial programme.
So, what's new about Windows 11?
Several design changes have been implemented across the whole operating system. The new design consists of more rounded corners than before and  folder and menu views has been simplified. The options for arranging windows have additionally become much easier and more user friendly with the new system.
And the best part?
Widgets!
Widgets have made a comeback with Windows 11. However, this time they are a little bit different to when they were introduced in 2007 Window's Vista. Instead of the Widget just floating around on the screen wherever the user places it, they now live in the sidebar on the left and are linked to Microsoft's Services.
There's a couple of additional significant design changes to Windows 11. To name a few, the start button is right at the centre of the screen along with icons in the taskbar. Once clicked on, the start button will open a menu of frequently used apps across your device. So after a lot of complaints, the start menu are once a gain back where its  users want it!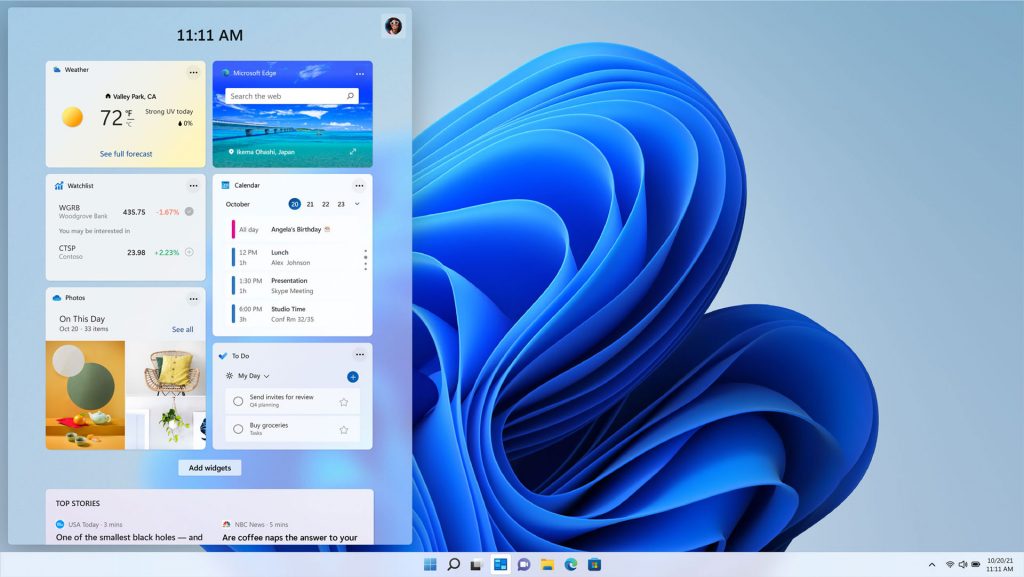 The changes you don't see..
The Microsoft Teams integration will completed be replacing the retired Skype software. The Microsoft store, which is the Windows app store, has been completely restructured and redesigned with a feature that will let third-party apps inside it.
The inbuilt search functions of the new Windows 11 are much faster than ever before on most devices. Finally, it prefers Microsoft's own software such as Bing and the Edge browser while delivering you your favourite web results.
Well, why wouldn't you?
With Windows 11 you get the newest most developed interface which is more user friendly than ever before! All users currently running Windows 10 can update to Windows 11 immediately and start taking advantage of all the new benefits. 
However, are you still running on an older operating system, changes are that you might not be able to do the upgrade.
Windows has stated TPM (TPM is a security chip installed in modern computers) to be the minimum requirement for upgrading to the new computer operating system. If your device do not have this, Microsoft has released its own new hardware devices to work with the new version of Windows.
Reach out to one of our specialist today to find our whether or not you should upgrade your device by calling us on 020 8166 4540.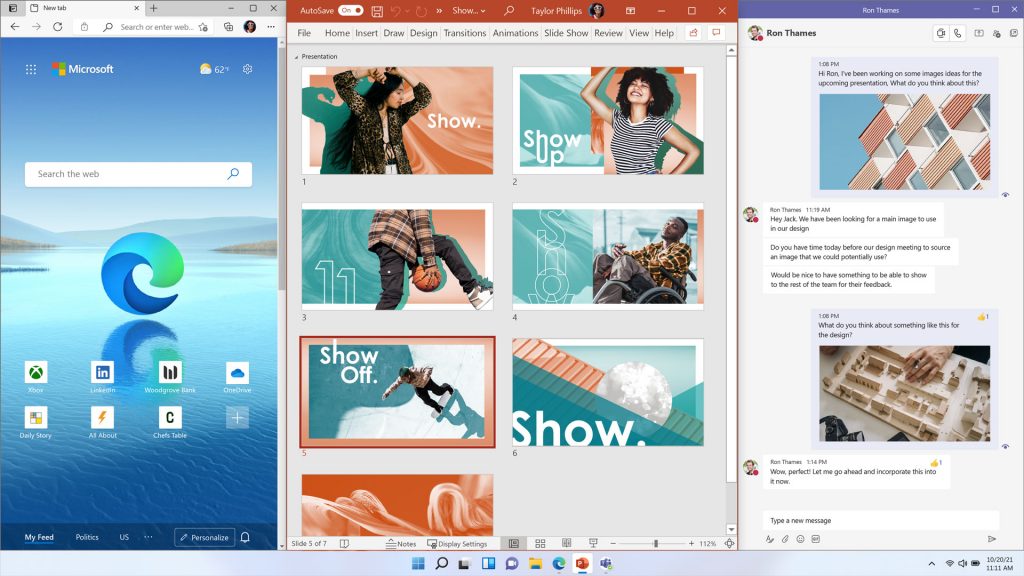 Luckily, most users are already running Windows 10 and will be ready to complete the upgrade today! Are you not ready for the upgrade yet, then the Windows 10 operating system will still be supported and receive security updates until October 2025.